London may be one of the richest cities in the world but there are many activities open to those on a budget.
Here are 10 wallet-busting suggestions of our own.
Explore London's attractions by bike
The so-called 'Boris Bikes' (an initiative of London mayor Boris Johnson) are a great way of exploring London's many landmarks. They may not be the nimblest of contraptions but for a base rate of £2 a day they are good enough – and 'docking stations' tend to be located close to our many serviced apartments in London. Top tip number one: avoid areas with intense traffic and lots of buses – Covent Garden, the Southbank and Westminster are quite accessible. Top tip number two: dock the bikes at regular intervals to avoid a hefty charge at the end of the day.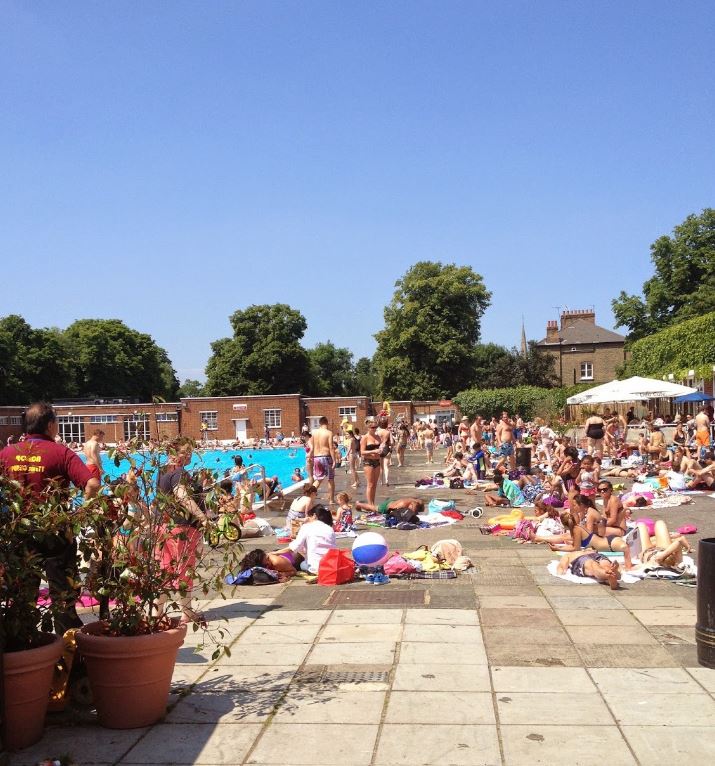 Take a dip at Brockwell Lido
Its weather may be famously temperamental but London is blessed with some glorious outdoor spaces for when the clouds do part. Not least Brockwell Lido – an Olympic-sized outdoor swimming pool found in South London's Brockwell Park. Admission prices hover around the five pound mark, though the pool-side café and gym facilities require extra cash. Avoid weekends, if you can, when queues are lengthy and don't forget to take a towel!
Visit the Imperial War Museum
London is home to some incredible museums, many of which are free, but Lambeth's Imperial War Museum has to be one of the most affecting. Informative, moving and immersive, this is an experience that captivates both children and adults; capturing the grandeur and horrors of war via a series of impressive exhibitions and installations.
Experience the thrills and spills of Camden Market
Camden – at the northern end of Regent's Park – is London's bohemian centre, and its cobbled markets cannot be missed. Higgledy-piggledy in spirit, goods range from smoothies to vintage clothes; modern art to antiques, while the vibe is very much in keeping with Camden's scruffy-chic character. Worth a visit even if you do not intend to buy.
Wander down the Southbank
The Southbank has exploded in popularity in recent years and it is easy to see why: there are some lovely views to take in (Big Ben across the water, the London Eye, National Theatre), the atmosphere is pleasant and there is lots to do for those on a budget. So set aside an afternoon to enjoy the buskers, take pictures of the iconic skatepark and flick through old reels of film at the British Film Institute.
Take in some modern art at Tate Modern
Carry on down the Southbank, past Blackfriars Bridge, and you will soon reach Tate Modern – which houses one of the most opulent selections of modern art on the planet. Though there are ticketed exhibitions, much of Tate Modern is free – making it a thrifty option for lovers of surrealism, modernism and more.
Tuck in to some tasty street food
In recent times London has embraced street food to the hilt – with tourists and Londoners alike flocking to hotspots like Borough Market and the Southbank to get their fill of haute dogs, tacos and stone-baked pizza. To avoid the crowds, try Kerb's street food market in Kings Cross, Broadway Market in Hackney (Saturdays only) or Kensington's Partridges market.
See the dinosaurs of Crystal Palace Park
London has an abundance of parks but few are as impressive as Crystal Palace Park, reachable by train from London Bridge and Victoria. Once home to an actual crystal palace, installed at the behest of Queen Victoria, the park now draws footfall for its life-size replica dinosaurs, farm and surprisingly tricky maze. A great day out for those looking for an escape from Central London.
PS: If dinosaurs are your thing then be sure to also check out Kensington's Natural History museum. Here you will find some even more lifelike models!
Listen in at Speakers' Corner
For something completely different, why not tune in to some public debate and speech-making at Hyde Park's historical Speakers' Corner. As two centuries of tradition dictate, the floor is open to anyone – feeling brave? – so speakers tend to be an eclectic bunch, espousing on issues of religion, philosophy and politics. George Orwell, Vladimir Lenin and Karl Marx are all said to have visited. Go on Sunday mornings when the Corner is at its liveliest.
Take a selfie at Abbey Road
That's right, this is your chance to relive the Beatles' famous album cover at the zebra crossing just outside Abbey Road studios. Gather three others (if you can), wait for a lull in the traffic and strike your best rock-star pose! It's totally free and lots of fun.
We hope there is something for everyone in this list, from dinosaur spotting in one of London's most underrated parks to more cultural experiences at Tate Modern and the Imperial War Museum, and that this information will help make your stay with Clarendon even more fulfilling and cost effective. Let us know if there are any you think we have missed!