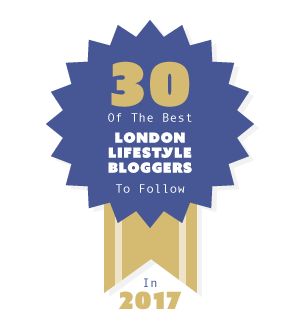 With the number of lifestyle bloggers on the internet on this rise, it can be a challenge to decide who's worth following and who isn't. If you're a lover of lifestyle and are looking for the top blogs to follow, look no further because here are 30 of the best London lifestyle bloggers to follow this year.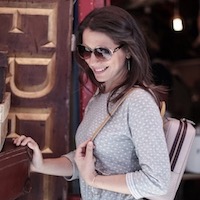 Poppy Loves is a London-based lifestyle, food, and travel blog which brings you everything from London cafe reviews and recipes to blogging tips and health and wellbeing pieces. So, if you want to know where you can find London's best hot chocolate, or you're looking to whip up an amazing lunch, look no further.
---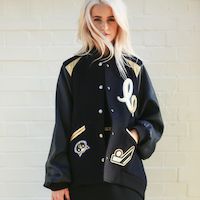 Victoria of In The Frow has really made a name for herself in recent years and is now one of the most popular London lifestyle bloggers out there. She offers advice and reflections on some of life's most important topics, along with bringing you her opinions on beauty, fashion, food, and travel. 
---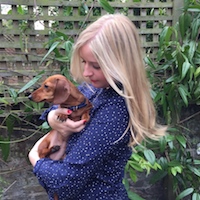 Liberty London Girl was written anonymously for three years until Sasha Wilkins revealed herself as the author. This influential lifestyle blog is well-known for posting top-notch recipes and style pieces and is the perfect blog to follow for the fashion conscious.  
---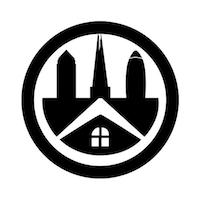 Homegirl London eats, sleeps, and breathes both The Big Smoke and interior design. With a heavy focus on homes and London eateries, you'll be sure to get an education on styling your home if you follow this blog. Homegirl London also features an image gallery which is dedicated to London photography, so you'll get to see the Capital captured in all its glory. 
---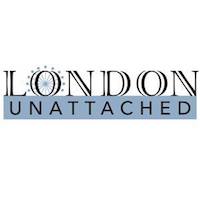 London Unattached is a great blog to follow for both residents and visitors of London. Whether you're after travel tips or you're looking for some of the best places to dine, this blog will give you a London education, ensuring that you don't miss out when you're in the Capital. 
---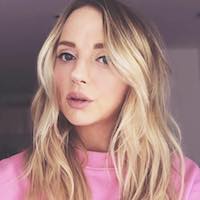 Blogger, Youtuber, and all-round social media goddess Paula, who writes The LDN Diaries, has a passion for travel, shopping, and cocktails and her blog is full of originality. Well-versed in beauty and fashion, Paula is the girl to follow if you want to stay up-to-date with all of the latest trends. 
---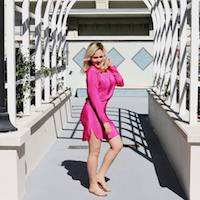 Brimming with positivity, Lela London is the blog to follow if you're after fun and fabulous vibes. Lela lives in London and has a lust for travel, food, beauty, and fashion, frequently posting about such topics with the intent to make her readers smile. Light-hearted and tongue-in-cheek, this blog will be sure to brighten your day. 
---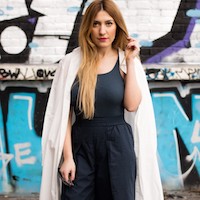 The London Thing is written by Tania who has over 10 years of experience living in the city. The blog serves as a guide for those who want to get to know London, featuring reviews and advice. You'll also find fashion and beauty advice on this blog, with Tania's quirky style shining through.
---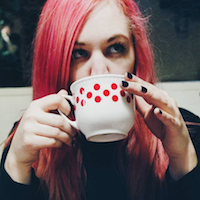 For good vibes and enthusiasm, following Milly of Mini Adventures will certainly satiate your cravings. She's called London home since 2012 and started her blog due to her fear of getting bored and desire to encourage others to live life to its full potential. Here you'll find posts on the best things to do in London, as well as travel and food. 
---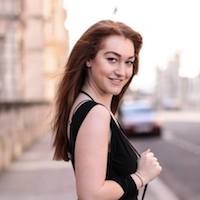 If you're a foodie living in London, Heroine in Heels is an absolute must-follow for you. Laura, who writes the blog, has tried and tested some of the best restaurants and bars in the city, posting honest accounts and images of her experiences. Laura also posts on travel, fashion, and London life so she's definitely not one to miss out on if you're living in the Capital. 
---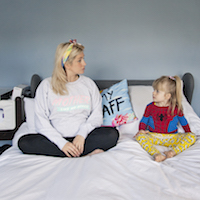 Mother Pukka is a refreshingly honest blog which is aimed at parents. The blog is written by Anna Whitehouse and offers a genuine account of what it is to be a parent – you can expect to find thought-provoking posts on topics such as telling your children white lies. 
---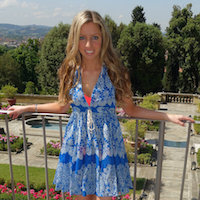 If you have a love of all things luxury, SilverSpoon London is the blog for you to be following this year. With unprecedented attention to detail, Angie posts in-depth accounts of her travels and escapades, providing her readers with the inside scoop on her incredible lifestyle. 
---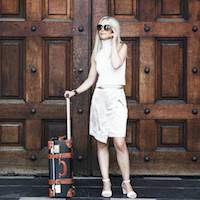 Joanne Hegarty of The Stylist and the Wardrobe is a London-based lifestyle blogger who has a penchant for writing about fashion, travel, and her adorable son Archie. Here you'll find yourself with some serious wardrobe envy and enough style inspo to last a lifetime. 
---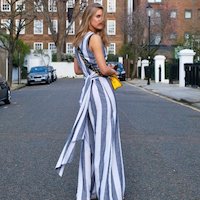 Hattie West is well-established in the blogging world and shares her thoughts on fashion, lifestyle, and travel. Her blog has a slick aesthetic and covers everything from last minute present ideas to wearing double denim – a real mixed bag of delights! 
---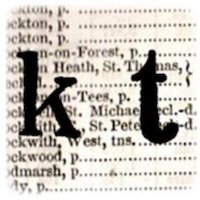 The Kentish Towner is the go-to blog for north west Londoners as it acts as the ultimate guide to the area. With posts on things to do, places to eat and drink, culture, and people, this easy to navigate blog leaves nothing to be desired – there's even a print edition available! 
---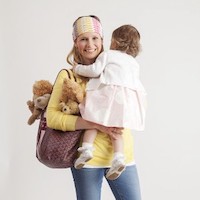 Mummy in the City is written by Tine Farstad who lives in south west London with her two children and her husband. Her blog is full of practical advice on parenting in London, such as this post on 6 tips for buying a pushchair for city life. 
---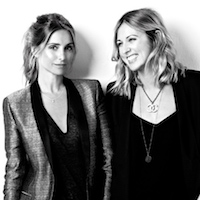 A Style Album covers everything a lifestyle blog should and then some: think fashion, travel, interiors, restaurant reviews and more. Run by two friends, this beautifully put together website is a real hub for lovers of lifestyle and it even boasts an on-site shop! 
---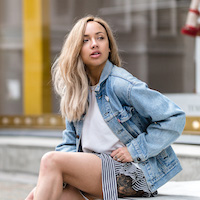 New mum Samantha Maria has really made her mark on the internet in recent years and has a captivating personal style. Her blog is dedicated to all things lifestyle, including fashion, beauty, travel and, as a serious foodie, food.
---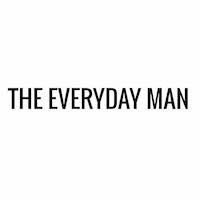 The Everyday Man is the ultimate men's lifestyle blog, featuring posts such as how to be an optimist and things for the modern man to aspire to. It even answers questions like 'is it ok for guys to not like sports?' and tackles the everyday, bringing you grooming tips and the latest tunes. 
---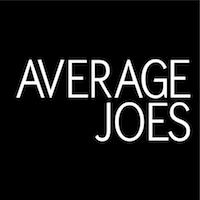 It's hardly surprising that Average Joes has over 100,000 readers every month, as it covers everything from girls and cars to culture and tech. This blog caters towards men in London and beyond and features some really handy advice on how you can make the most of your time in The Big Smoke. 
---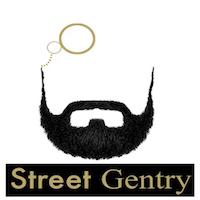 For men's lifestyle and fashion, Street Gentry has got you covered. Here you'll find everything you need to know about London life and the latest trends and this blog also extends its interest to motoring, art, tech, and music so it really is an all rounder. 
---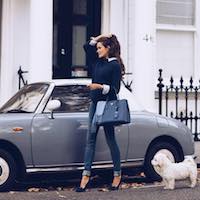 Rosie, who writes The Londoner, counts herself lucky to call London home and has a true passion for style, be it fashion, beauty, or interiors. With a heavy focus on images, this blog will give you some serious lifestyle envy. 
---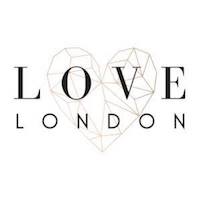 Love London is dedicated to helping its readers get the most out of the city and, from cocktail bars to trampoline parks, this blog leaves no gem undiscovered. Not only does Love London comment on all things Capital, it also features post on happiness, wellness, style, and travel. 
---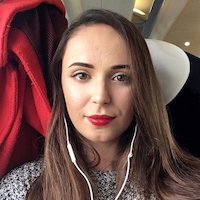 Laura of Six Out of Ten is a student nurse with a background in PR and journalism and prides herself on showing her readers the best places to spend their time in the city. On her blog, Laura shares her tales of being a student nurse, from budgeting to writing reflective essays. She also has a love of luxury, so you can expect to find details of her lavish adventures. 
---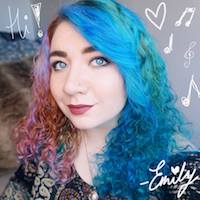 Emily Underworld is a student at King's College London and her blog is heavily influenced by university life. She's well-known for her distinctive rainbow hair, but she has so much more to bring to the table than her appearance. Writing animatedly on an array of topics, Emily is definitely the one to watch this year. 
---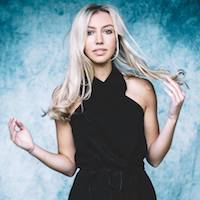 Scarlett London has been running since 2011 and aims to send out the message that nothing is impossible. She shares her thoughts on everything from friendships to mental health and, with a penchant for travel, you'll find that Scarlett's posts and high-quality images spark your wanderlust. 
---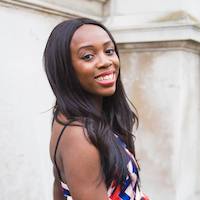 I Want You To Know is run by Kristabel Plummer and is a great blog to follow if you're new to the Capital. Although she was born and raised in London, Kristabel is still captivated by the city and often shares ideas for day trips and advice on the best places to visit. Her zeal for life really shines through her blog for the ultimate feel good vibes. 
---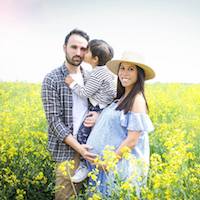 If you're a parent, you absolutely must follow The London Mum. Down to Earth and beautifully honest, Donna shares her parenting and pregnancy stories with the world, along with her musings on home decor, fashion, and beauty. 
---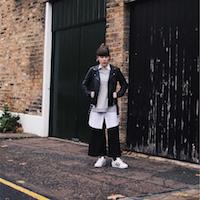 Emma, who also goes by the name of Bloomzy, has a passion for sharing her life in London with her readers. With travel always on her agenda and lots of yummy Asian food inspo, Emma has a personable writing style which will make you feel right at home on her blog. 
---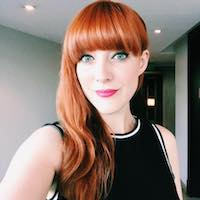 Lucie Loves spans the spectrum of lifestyle blogging, writing about art, beauty, fitness, fashion, and a whole lot more. The team of talented writers and editors of this blog put together interesting and personal content which will be sure to have you hooked on the brand.