Off the top of your head, how many different crossing points can you think of on the River Thames within London?
There are the obvious ones like Tower Bridge, the Millennium Bridge and London Bridge, but it might surprise you to know that when you take into account all of the Tube tunnels, footbridges and even ferries, there are actually as many as 56!
Read on to see every publicly accessible crossing across the Thames in London!
Click the image to view larger.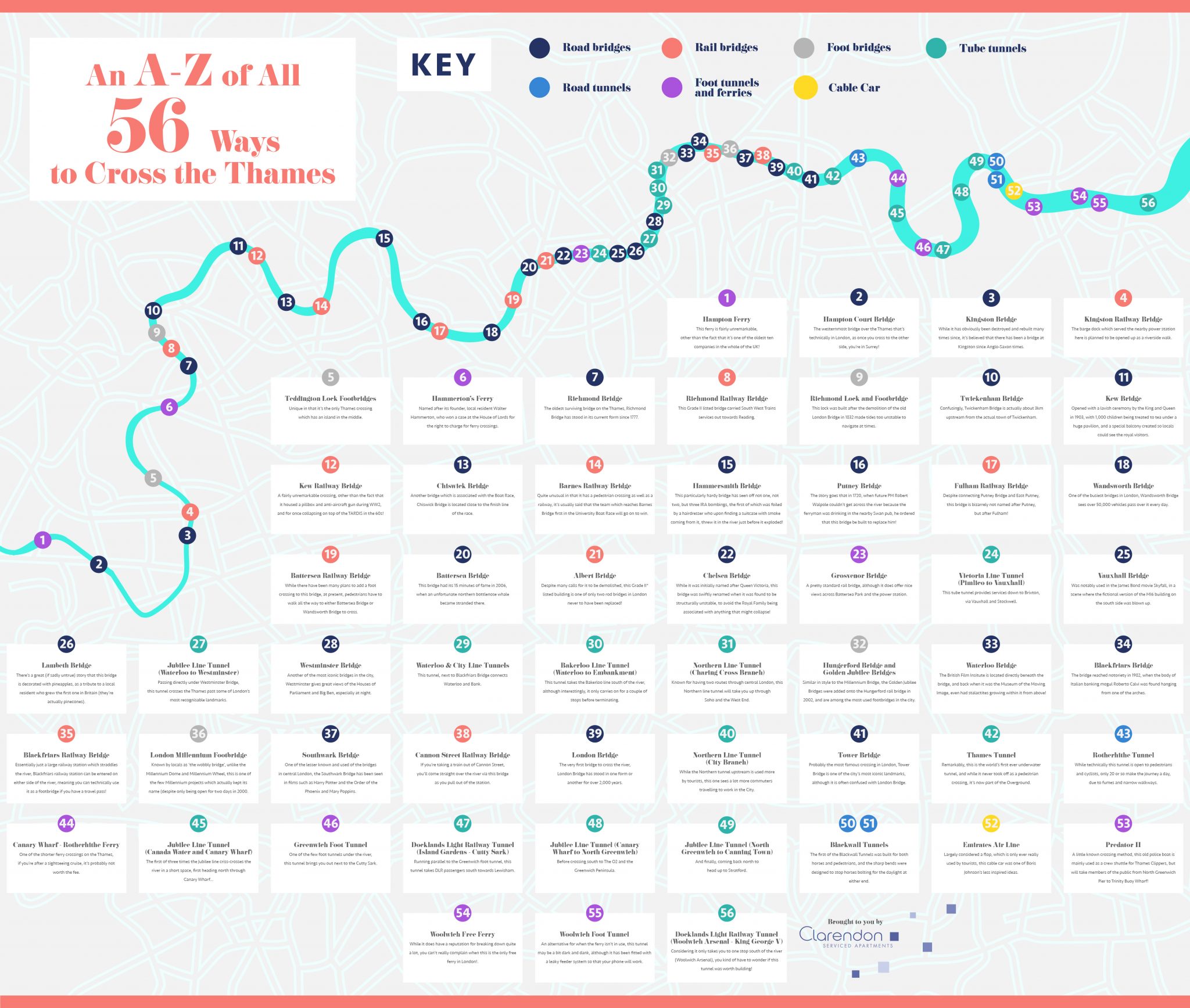 Fancy sharing our infographic?

An A-Z Of All 56 Ways To Cross The Thames – An infographic by the team at ClarendonLondon.com