London is a huge city, with loads of things to see and do, and you'll probably turn up with a list as long as your arm of things that you want to do, but it can be a bit overwhelming trying to cram everything in as a first-time visitor.
Here are some recommendations from us, one of the leading suppliers of serviced apartments in London, as well as some tips to make sure that you make the most out of your visit to the capital and don't get lost in all the hustle and bustle.
What to See & Do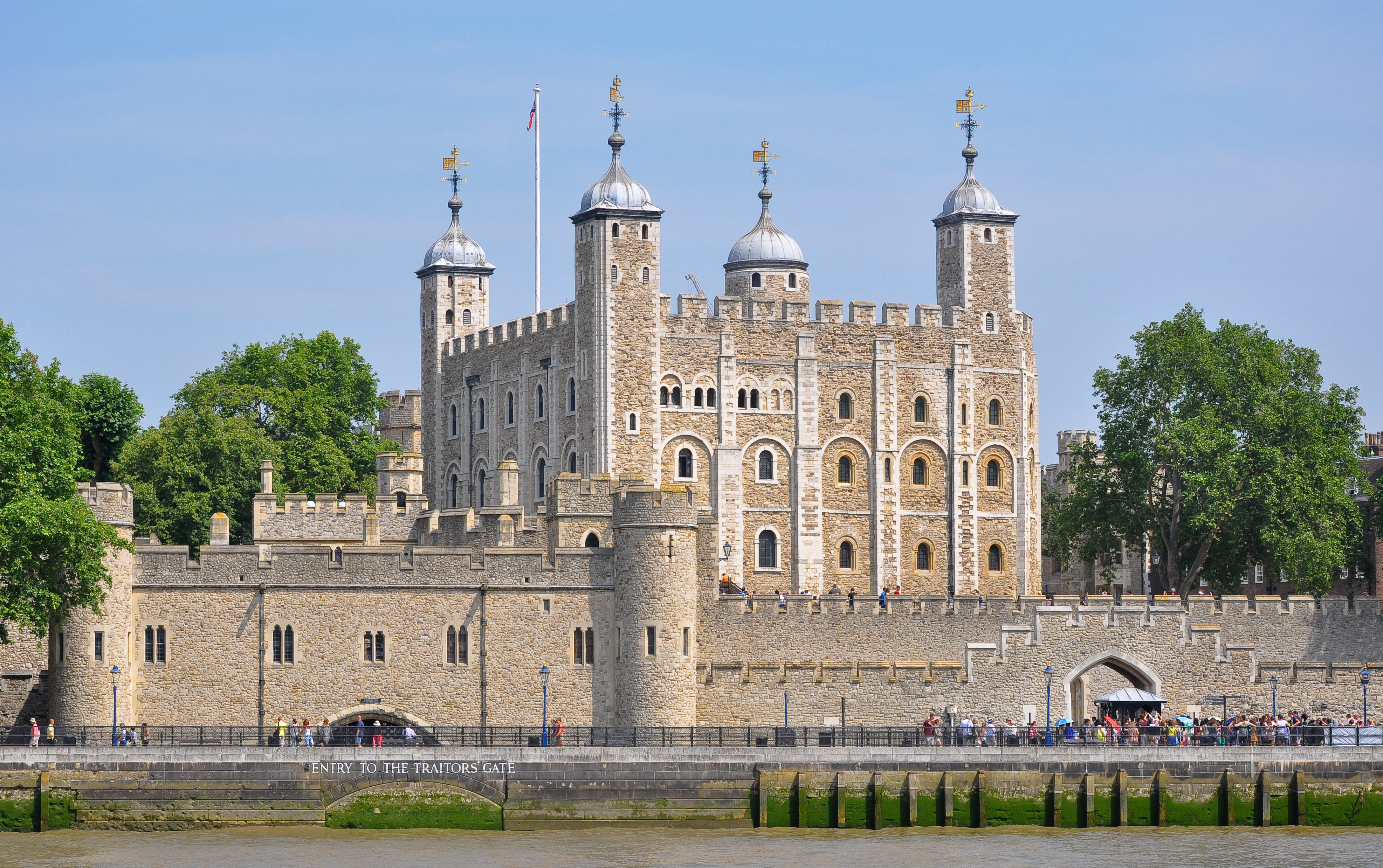 While the skyscrapers and busy shopping streets will be the first things that grab you about London, for us, one of the things which makes it so special is its history, so the Tower of London is one of our must-visits.
Be sure to get there early to avoid the crowds and see the world-famous Crown Jewels and take a tour with one of the Yeoman Warders to get an insight into the history of this fascinating castle, which has served not just as a military fortress and royal residence, but also as a prison, with a sometimes grisly past!
London's Villages
Away from the hustle and bustle of the City, many of London's neighbourhoods retain something of a 'village' feel from a bygone era.
The likes of Hampstead have a really relaxed feel compared to the centre of London and give a chance to experience what you might call the 'real' London.
Cobbled streets and cute boutiques give these areas a really quaint feel and make them the perfect way to spend a relaxing afternoon in the capital.
The British Museum is crammed full of exhibits and displays and you can easily lose a whole day exploring its treasures.
Entry is free and there are a number of tours on offer if you want to get a closer look at some of the exhibitions (some of which are paid for).
If you only want to see the highlights, be sure to see the Rosetta Stone, Mummy of Katebet and the Lewis Chessmen.
A Night at the Theatre
London is renowned for its theatre scene, with the West End arguably the best place to catch a show in the entire world.
Some of the biggest names in the business have walked the boards here, so it's definitely worth trying to catch something, even if it isn't usually your thing.
Away from the West End, there's an array of other theatres to check out such as the Barbican and the Donmar Warehouse.
A Night on the Town
London is a great place to enjoy a drink once the sun goes down (just don't think about the bar tab).
If you're looking to hit some of the trendier up-market bars, Soho is one of the best places to head, with cocktail bars such as 68 and Boston and craft beer pubs such as BrewDog.
For an edgier, hipster vibe, then Shoreditch is the place to be seen, but again, your wallet might take a hit by the end of the night.
Afternoon Tea
It's achingly British, but if you can't enjoy a classy afternoon drinking tea in London, then where can you?
Claridge's is well known for its afternoon tea offerings, but there are all kinds of quirky venues around the capital that are worth checking out too, such as the afternoon tea bus tour with B Bakery and the Prêt-à-Portea at the Berkeley.
Exhibition Road
Nestled in London's wealthy South Kensington you'll find this road which is home to three of the city's best museums, all within a few metres of each other.
The Natural History Museum is perhaps the best-known and is home a vast array of specimens from the worlds of botany, entomology, mineralogy, palaeontology and zoology.
The V&A is the world's largest museum of decorative arts and design, housing more than 4.5 million objects with works from every corner of the globe.
Finally, the Science Museum is the place to head to see such famous exhibits as Stephenson's Rocket, the first ever jet engine and Puffing Billy, the oldest surviving steam locomotive.
South Bank
London's South Bank is a nice walk in itself, but it also allows you to take in many of the city's main sights along the way, including Big Ben, the Houses of Parliament, the London Eye, the Southbank Centre the Tate Modern and Shakespeare's Globe, all within a few minutes' walk from each other.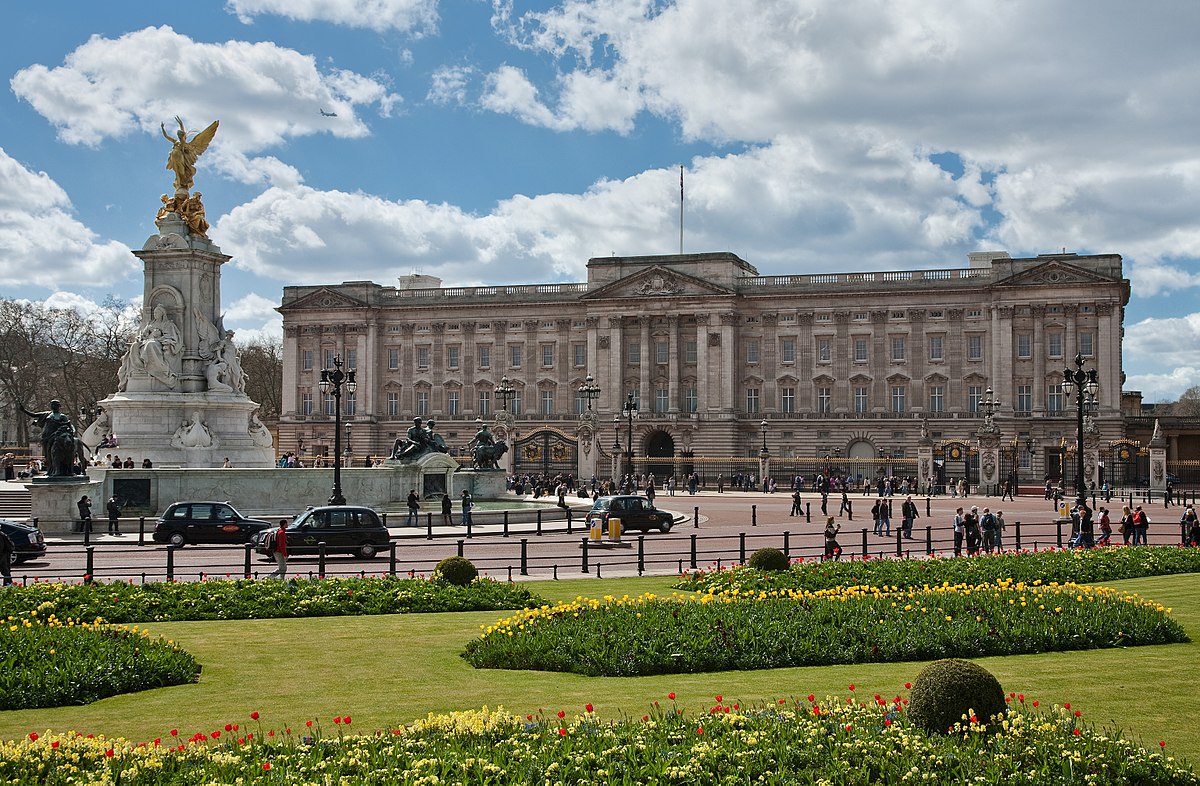 We couldn't finish this list of must-dos off without mentioning Buckingham Palace, home of the Queen!
We recommend catching the famous Changing of the Guard ceremony, where the iconic guards swap shifts.
During the months of August and September, you can also look around the palace itself.
The London Pass
If you want to see as much as possible during your trip to London, you might want to consider investing in 'The London Pass'.
The pass grants you entry to some of the city's top attractions, offering fast-track entry too.
Including such top attractions as the Tower of London, the Thames River Cruise, Windsor Castle and more, it's worth considering if you want to cram a lot of the main attractions into your stay, but if you're trying to do your visit on a budget, or would rather take the trip at your own pace and discover things for yourself.
Shopping
London is great for shopping, with a number of main shopping areas and streets to check out.
It's also very varied; from the high-end shops of Mayfair to the quirkier shops of Covent Garden, there's something for everyone.
There's also the iconic London department stores that you're probably familiar with, such as Selfridges and Harrods.
The centre of London's shopping scene, Oxford Street is home to over 300 shops, including Selfridges, John Lewis and Debenhams, alongside high-street names such as Primark and Topshop.
The streets just off Oxford Street, such as St Christopher's Place and Berwick Street are also well worth checking out.
For slightly quirkier stores and goods, head to Covent Garden. From hipster garms to freshly picked flowers, it's one of the city's most distinctive shopping areas.
Covent Garden Market is the main attraction here, with a variety of stalls selling all kinds of arts and crafts, jewellery and other wares.
If you're after luxury designer goods, or more likely, just want to do a bit of window shopping, then Bond Street and Mayfair are the places to head.
One of the city's most exclusive shopping districts, don't be surprised if you pop into a celeb while browsing such big name stores as Louis Vuitton, Burberry and Tiffany & Co.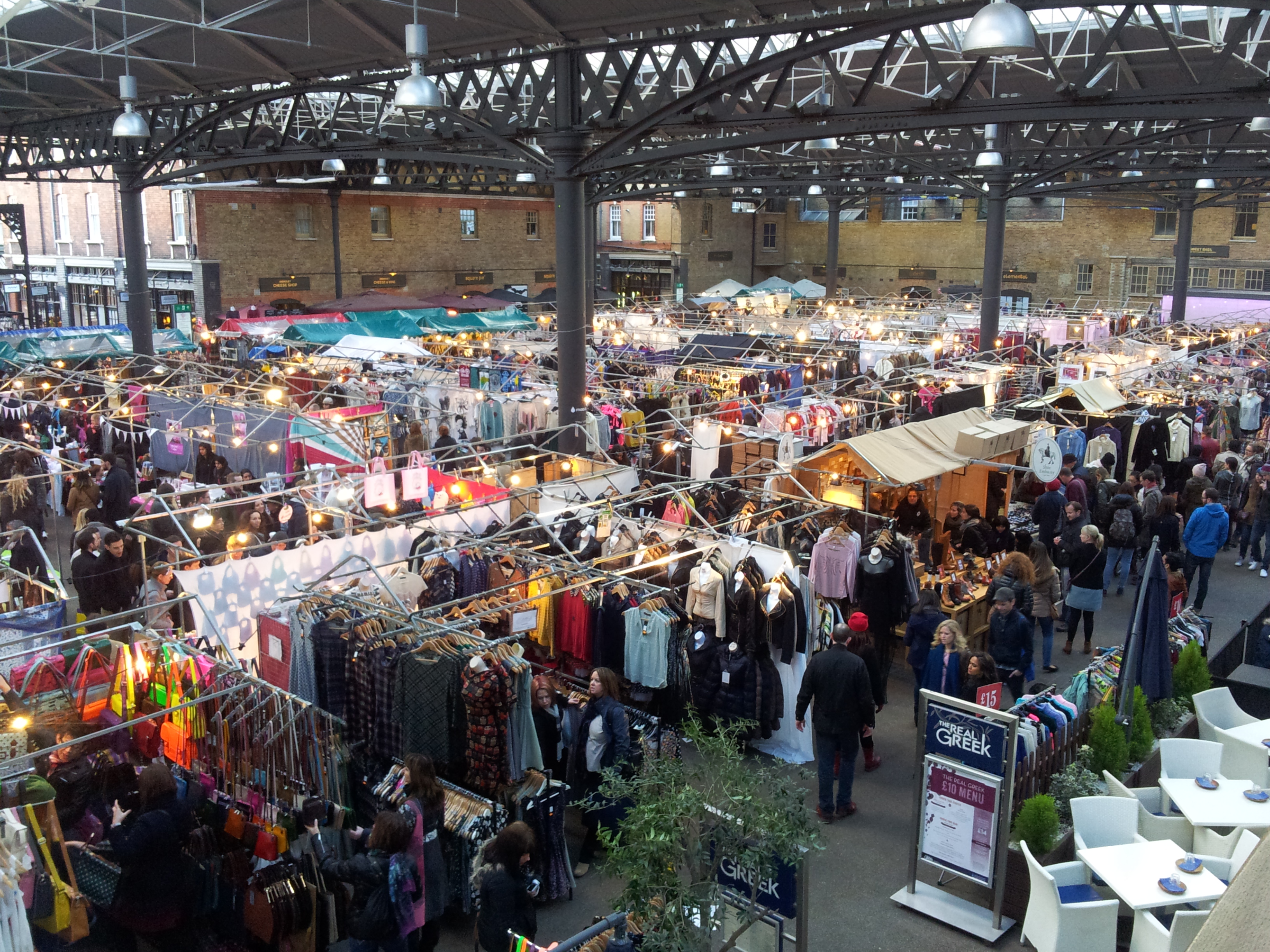 Spitalfields is home to a number of great independent shops alongside well-known brands and is particularly popular with young creative businesses.
Old Spitalfields Market is the centre of activity here, a beautiful Victorian arcade selling, antiques, fashion and street food.
Savile Row
Known worldwide as the home of traditional bespoke tailoring, if you're in need of a top quality suit, look no further than Savile Row, but expect to find that the price tag will reflect the high-quality of service here.
Some of the most well-known names here include Henry Poole & Co., Gieves & Hawkes and Huntsman & Sons.
Knightsbridge
Knightsbridge is primarily known for its flagship department stores, Harrods and Harvey Nichols, home to some of the most famous brands in the world, but you'll also find plenty of high-street stores in the surrounding area too.
Regent Street/Jermyn Street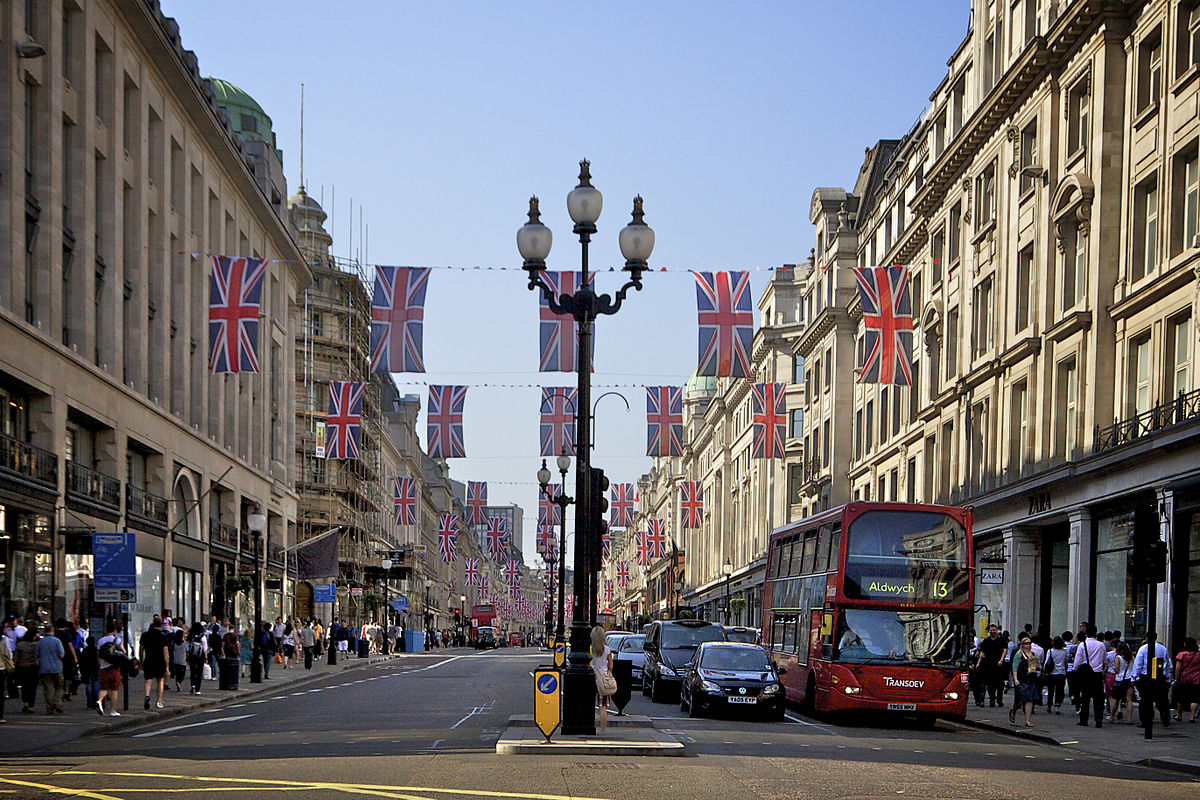 Another of the city's most well-known shopping streets, Regent Street is home to big name stores like Hamley's, Liberty and the Apple Store.
A stone's throw away is the historic Jermyn Street, which is known for its bespoke men's clothing shops.
Westfield
There are two Westfield shopping centres in London, one in White City and one in Stratford. If you want all of your shopping needs taken care of under one roof, these are the places to head, with hundreds of shops, plenty of restaurants and even a cinema and a gym!
Getting Around
Of course, the main way of getting around London is on the Underground, which has 11 lines, as well as the Docklands Light Railway service and local train services too.
The Underground generally runs between 5am and midnight, with reduced hours on a Sunday.
The price of your journey will depend upon how many 'zones' you're crossing (there are nine), and we recommend that you pay with an Oyster card or with a contactless card, as paying by cash is more expensive.
Oyster cards are contactless cards which can be ordered before you arrive in London which you simply scan at the gates into the Tube station.
An alternative way of getting around is London's iconic double-decker buses. What's great about the buses is that they run 24-hours a day and you also get to see a lot of the city while riding them.
An important thing to remember is that you cannot pay for the buses with cash, just Oyster and contactless card.
Head to the Transport for London site for maps of all of London's public transport networks.
Day Trips
If you've come from a long way to visit London, it's a good idea to spend a day during your visit getting out of the city and seeing what else the South East has to offer.
Many great towns, villages and landmarks are a simple drive or train ride away from London and make a nice change of pace from the city.
The famous prehistoric Stonehenge monument is a popular trip, and you get to take in some nice views of Bath, Oxford and Windsor along the way.
Speaking of Windsor, located just outside the city, you'll find the Queen's official place of residence, Windsor Palace, where Prince Harry and Meghan Markle are set to tie the knot next year.
The cities of Bath and Oxford are about three and two hours away, respectively, with both bursting with history.
As you can see, there's a lot to take on in London, and the truth is that you're probably not going to get to see everything you want to in just one visit, so make sure to prioritize, and don't get too carried away with trying to stick to a strict schedule.
And if you're looking for a place to stay for your trip, be sure to get in touch with us here at Clarendon, where we have over 250 serviced apartments all around the capital.