London's skyline has changed beyond recognition in quite a small space of time, with impressive new skyscrapers always popping up, and many more in the pipeline.
Hundreds of buildings have either been granted planning permission or are already under construction, but we've looked even further into the future, looking at some theoretical designs and trends that we may see in the next few decades, from the sublime to the ridiculous!
We've split the London skyline into three sections, those being (looking North – from West to East):
Section 1: Wembley Stadium to The Barbican Estate
Section 2: Citypoint to 30 St Mary Axe (The Gherkin)
Section 3: 25 Bank Street to ArcelorMittal Orbit
Don't worry though, we've included our vision of the full 2100 London skyline at the bottom of the post!
The Present Day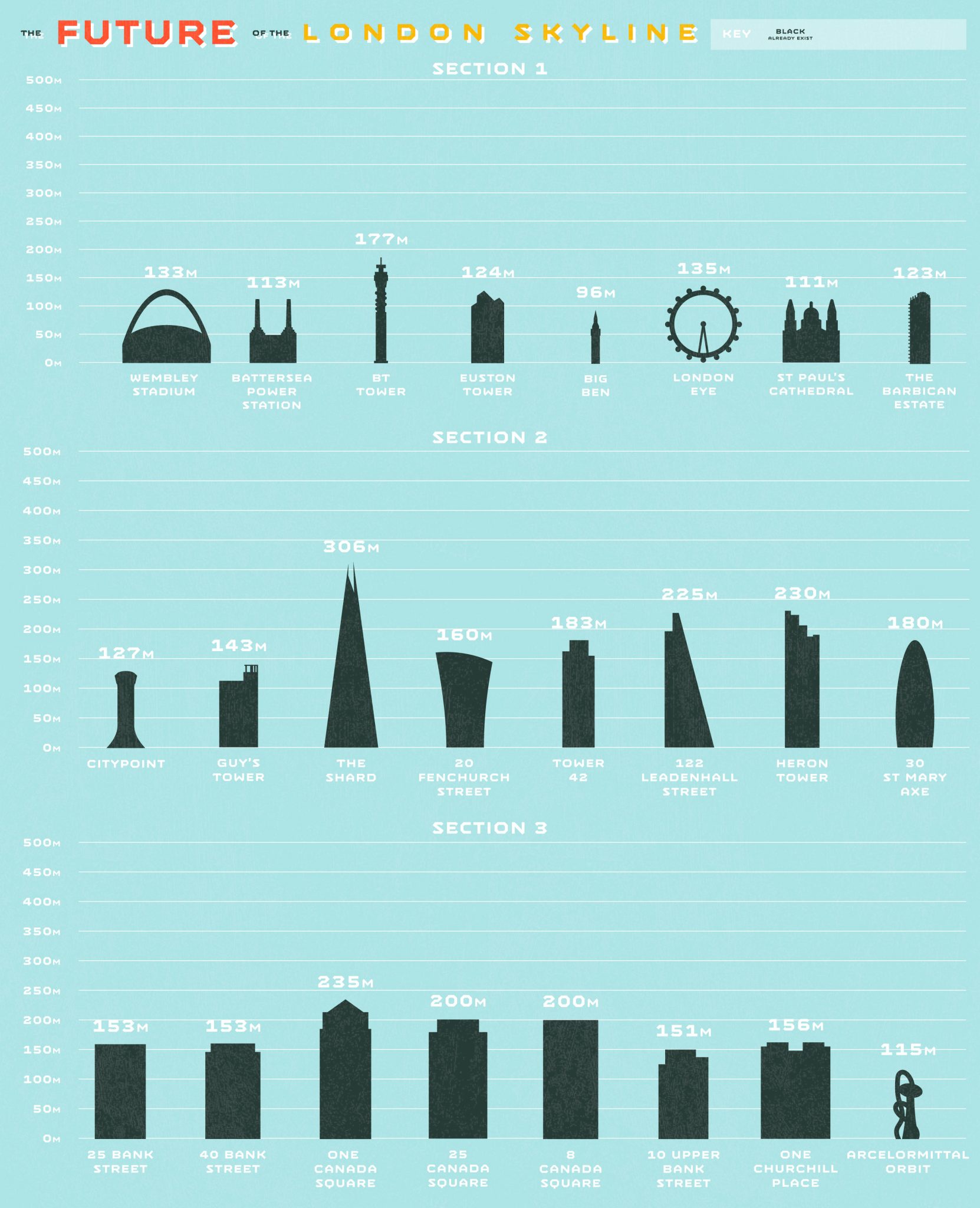 London is already almost unrecognisable to how it looked almost 25 years ago, with new buildings and landmarks always popping up across the skyline.
Development has been particularly focused in the Canary Wharf and City of London areas, with some of the most recognisable buildings being given affectionate nicknames such as the Shard, the Gherkin, the Walkie Talkie, and the Cheesegrater.
By 2020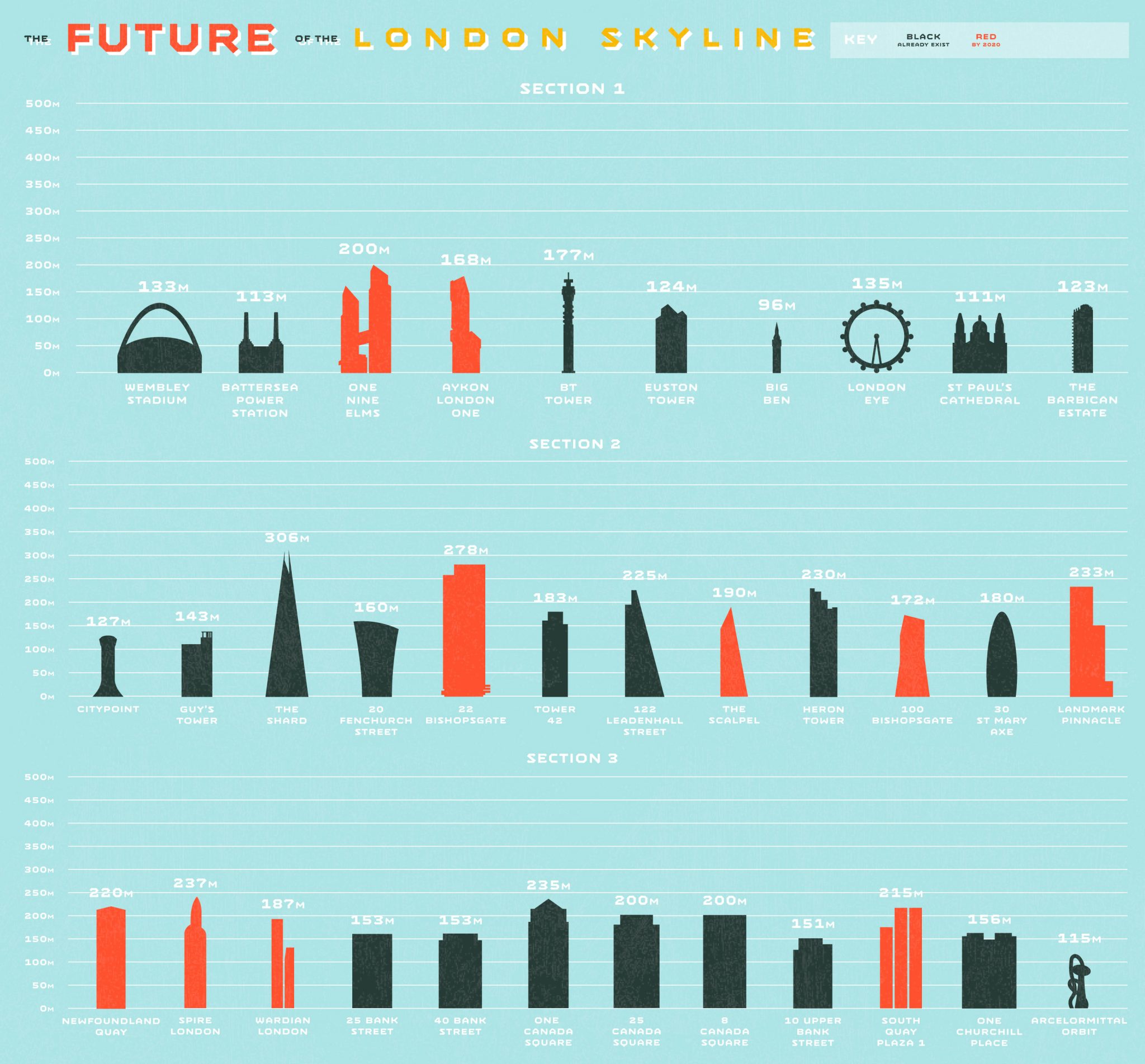 Hundreds of new buildings are currently being built or are awaiting approval, with many being built away from the traditional financial districts.
Notable examples in the pipeline include the Scalpel, designed to complement the Cheesegrater, and various residential developments such as One Nine Elms and AYKON London One in the west of the city.
And upon its completion in 2019, 22 Bishopsgate will become the second tallest building in the city and will be filled with office space.
By 2030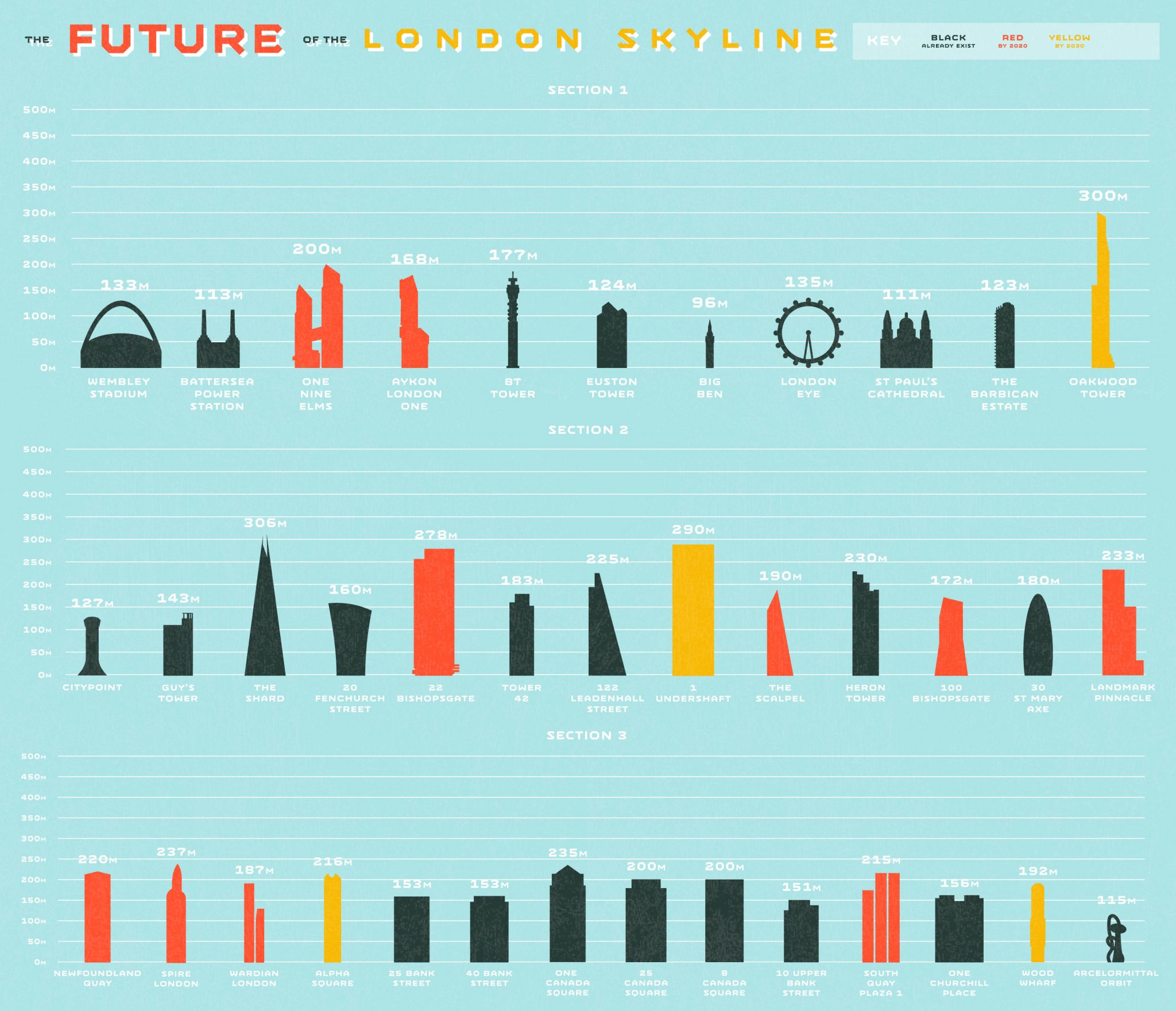 Into the 2020s we'll continue to see mega structures such as 1 Undershaft, which will dominate the skyline alongside the Shard at a height of 290m, and Alpha Square, the Isle of Dogs development which was controversially given the green light by Boris Johnson in his last few days as Mayor.
However, we may also start to see more futuristic plans come to fruition, such as the Oakwood Tower, an addition to the Barbican Estate made entirely from timber!
By 2100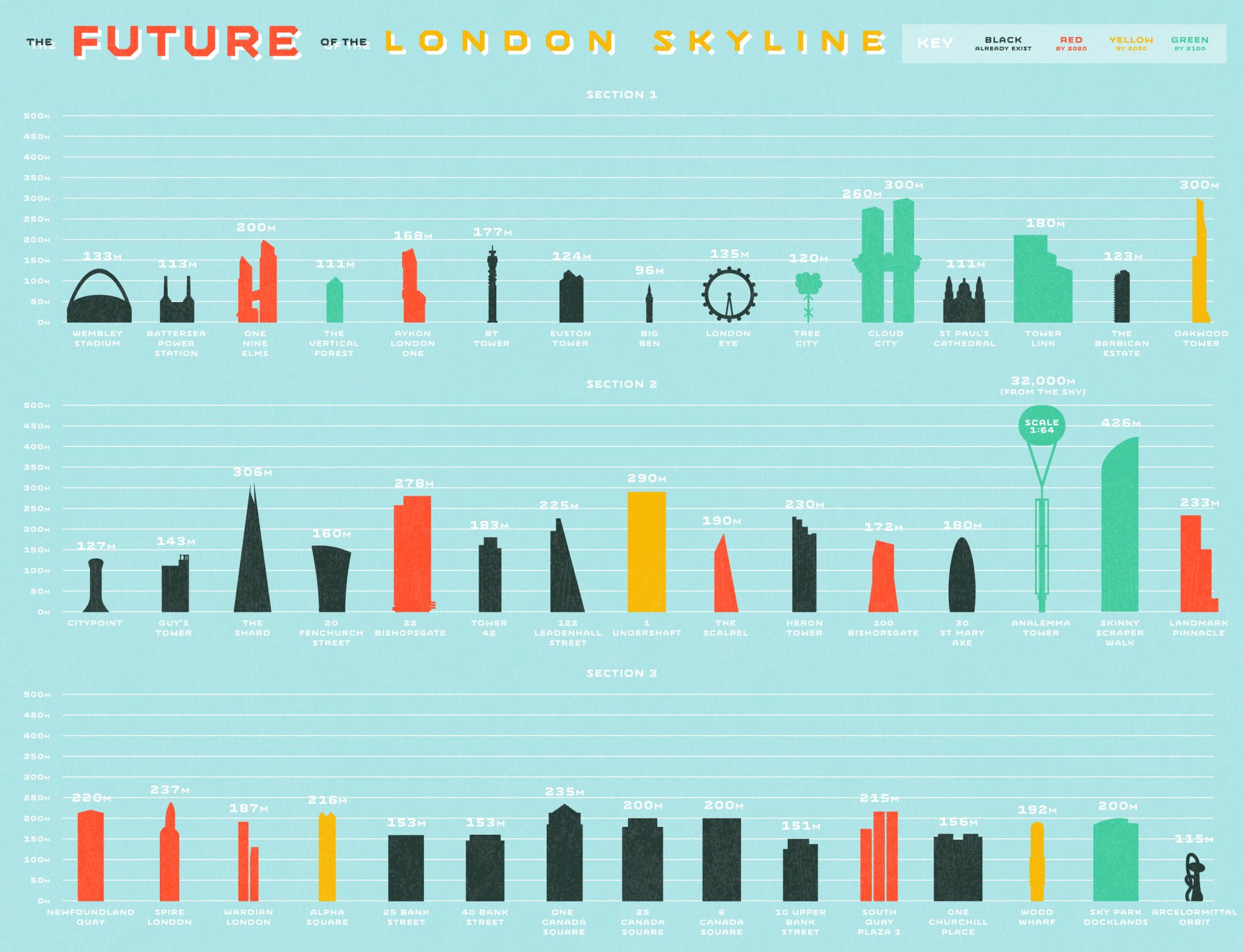 Finally, we're going to take a look into our crystal ball and speculate as to how the skyline could look even further into the future, looking at examples and designs from around the world.
For example, we may see large series of towers linked together by complex walkways, huge 'sky parks' or even by pixelated 'clouds'.
Other futuristic designs include landing pads for drones, 'vertical forests' and floating clusters of tree-like rooms.
However, perhaps the most unbelievable of all is the Analemma Tower, a building which will be suspended from an asteroid in space, which will constantly orbit the earth! (Yes, this is a real thing!)
—
Wonder what the full London skyline might look like by 2100? Here's the full thing… [Click To Zoom]
Fancy sharing the visuals?
Here's a handy embed code to share the 'By 2100' block: