When a family relocates, one of the biggest factors determining their move is the quality of schools in their new neighbourhood or city. As international business travel increases, and families increasingly move together to start life in a new city, thus the demand for international schools has also risen.
At an event organised by London's Institute of Directors, the Business Development Director of International School Consultancy, Diane Glass, said the international schools market has trebled over the past 15 years. It is expected to double in size again in the course of the next decade. A generation ago, most international schools were small and were not for profit operations. They mainly taught English and were catered for English as the lingua franca of business. However as profit has entered the marketplace the diversity within the international schools offer has changed with a wide variety of languages and Curriculum on offer.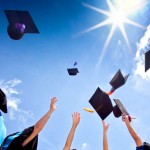 Relocation hotspots, like London, are often those that, unsurprisingly enough, have the widest offer when it comes to international schools. The cluster of global businesses in London, from tech to finance, ensures that many business travellers and relocators come to the capital for work. When they do that they often want to bring their families with them and start a new life in London. The international school is designed to ease the transition for the children of relocating families, offering a wide variety of languages, helping them shift from one education system and provide a bridge with another. They start at various times of the year meaning new entrees don't have to wait until September to start a new school year and don't feel they have missed too much work when they start in the spring or winter, depending on when their family relocates.
As business travel rises, so the trend for international schools will increase. For those like Clarendon, providing serviced apartment accommodation for extended stay or relocating families in London, providing information on international schools is important. Global corporates understand the importance of enabling families to relocate together so increasingly they help to advise and provide links with international schools. For Clarendon, the serviced apartment developments designed for families, for example three bedroom apartments, are often nearer international schools so that the morning school run is reduced in time.
When world business becomes more globalised, it is inevitable that people are going to look to travel the world in search of their dream job. Families want to relocate together and when a family relocates to London the proximity of an international school is an important draw in helping them to make their decision. As well as ensuring a new employee is secure in their job and knows about their new city, it is equally important to match the right child with the new school and help them to fit in with their new surroundings as they embark on their new life.