Clarendon awarded 'Best Independent Serviced Apartment Operator' at annual Serviced Apartment Awards
London – Mar 21, 2017 – Clarendon is delighted to announce it has been awarded 'Best Independent Apartment Operator 2017' at this year's annual Serviced Apartment Awards.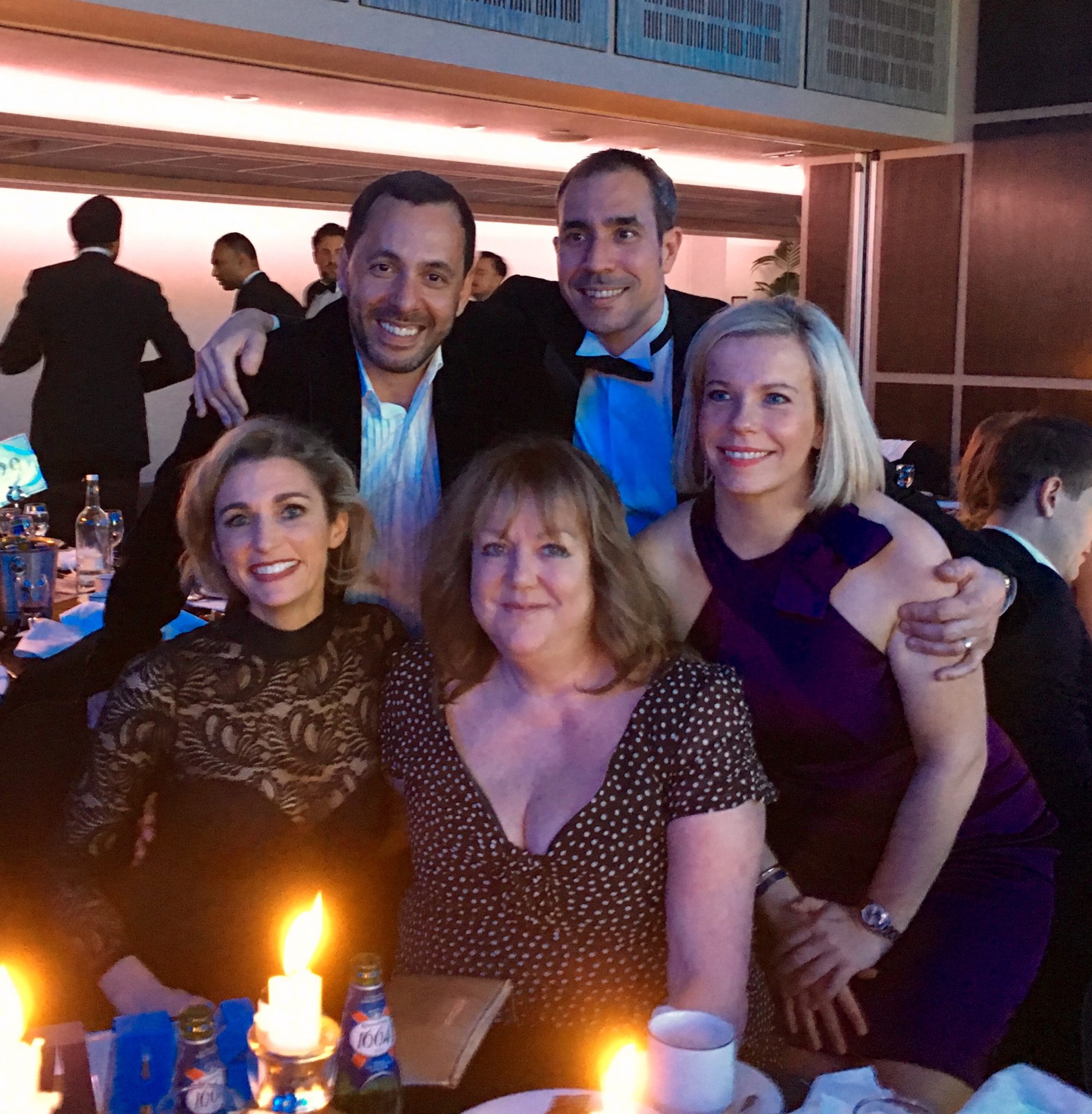 Attended by more than 350 leading industry professionals, the highly coveted awards held at The Grange Tower Bridge, London, recognise amongst other areas, best in class guest experience and innovation in the serviced apartment sector.
Judged by an independent panel of distinguished Global Travel Managers and industry experts, Clarendon is honoured to have been recognised among such esteemed fellow service providers and operators.
Claire Barrie, Sales Director commented, 'What an evening. The award motivates and excites the entire Clarendon team and fuels our momentum to continue delivering the very best quality and service to our clients and guests setting Clarendon apart."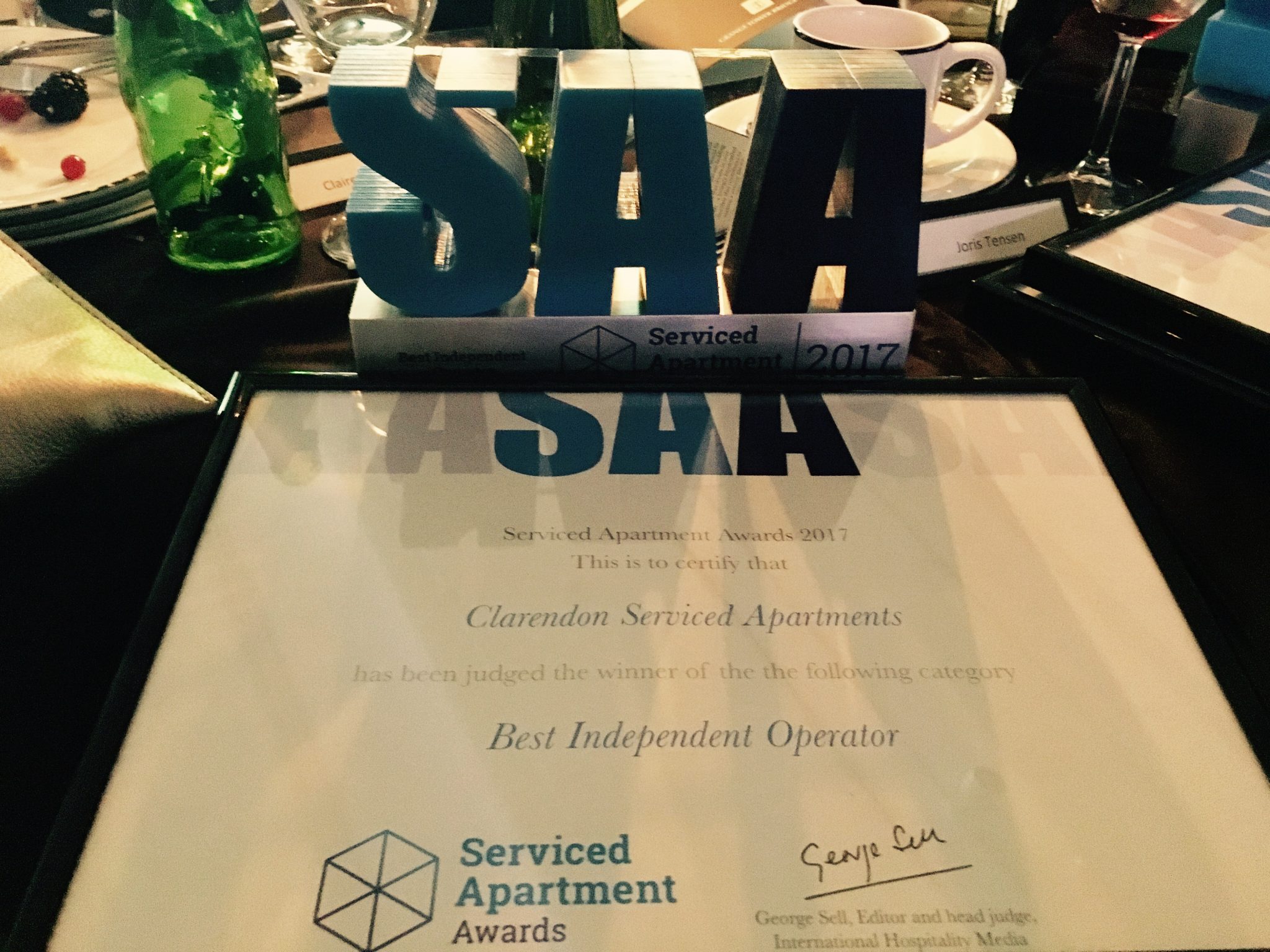 Claire adds, "Clarendon is constantly looking to innovate. Considerable investment has been made in our systems, processes, inventory and people with clients and guests at the heart of our business. The award is testament to these efforts."
2017 gets off to a bang for Clarendon, as this latest prestigious award comes on the back of fabulous new apartment openings,  new recruits and a new prime London office location.
For further information, please contact,
Peter Morgan
01784 489 217
Company information:
Clarendon Serviced Apartments is an award winning independent London serviced apartment owner operator with a growing portfolio of 250+ apartments covering prime central London.
Location include the vibrancy and quirkiness that is the West End and Soho, the dizzy heights of Canary Wharf, the buzzing metropolis that is the City of the London, the affluence and calmness of Marylebone and suburban leafy village setting of Kew Gardens.